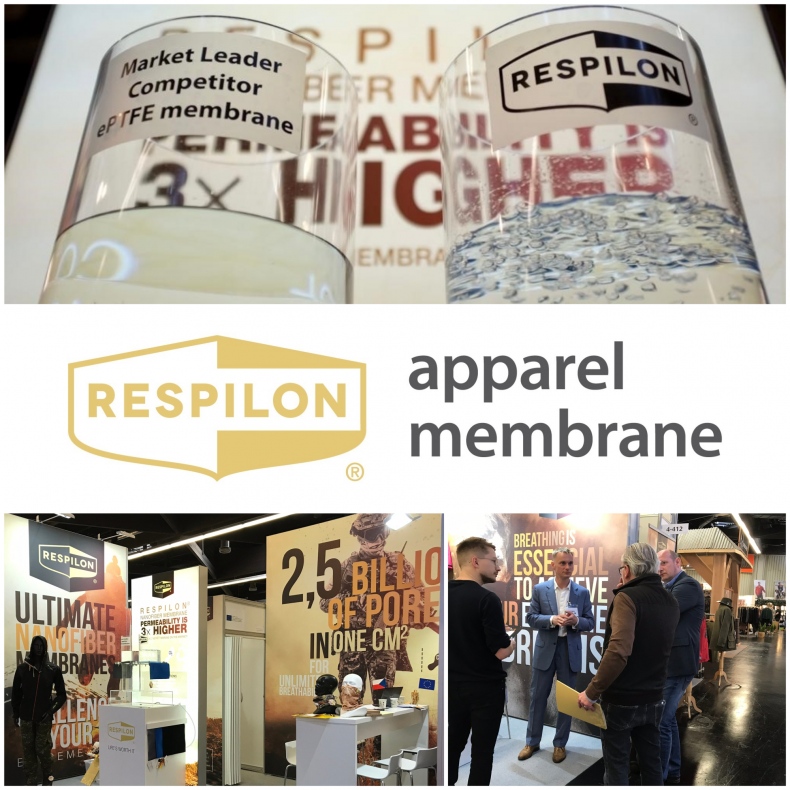 RESPILON® apparel membrane is based on the modern nanofiber technology where the core of the membrane consists of fibers with a diameter 1000× thinner than a human hair.
---
This extremely dense "sieve" with more than 2.5 billion pores per square centimetre works much more efficiently with vapour removal and brings a better level of water resistance.
Teflon-based membranes, which are also used by the current world market leader, contain hazardous fluorine and use harmful chemicals during production. RESPILON® outdoor membrane consists of polyurethane so its production is not harmful to nature. The membrane is also 100% recyclable.