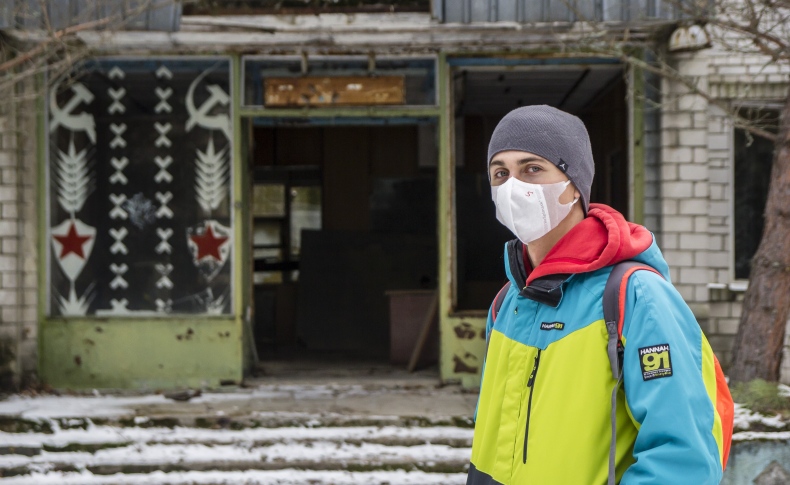 Large forest fires across Indonesia are responsible for up to 500,000 cases of respiratory infections. 10 people have died from haze-related illnesses. Haze is covering parts of Malaysia and Singapore, too. Six Indonesian provinces have declared a state of emergency.
---
ReSpimask® with nanofiber membrane stops dangerous particles – smog, dust, haze, ash and soot. It is an efficient, available, ready-for-use solution which can be utilized immediately in case of a smog situation.
On the picture you can see a visit of Cernobyl with ReSpimask.