Products
Protect yourself and people around
By wearing our products with an integrated RESPILON® nanofiber membrane you protect not just yourself but also those around you. Our nanofiber membrane blocks viruses and bacteria that come from both directions.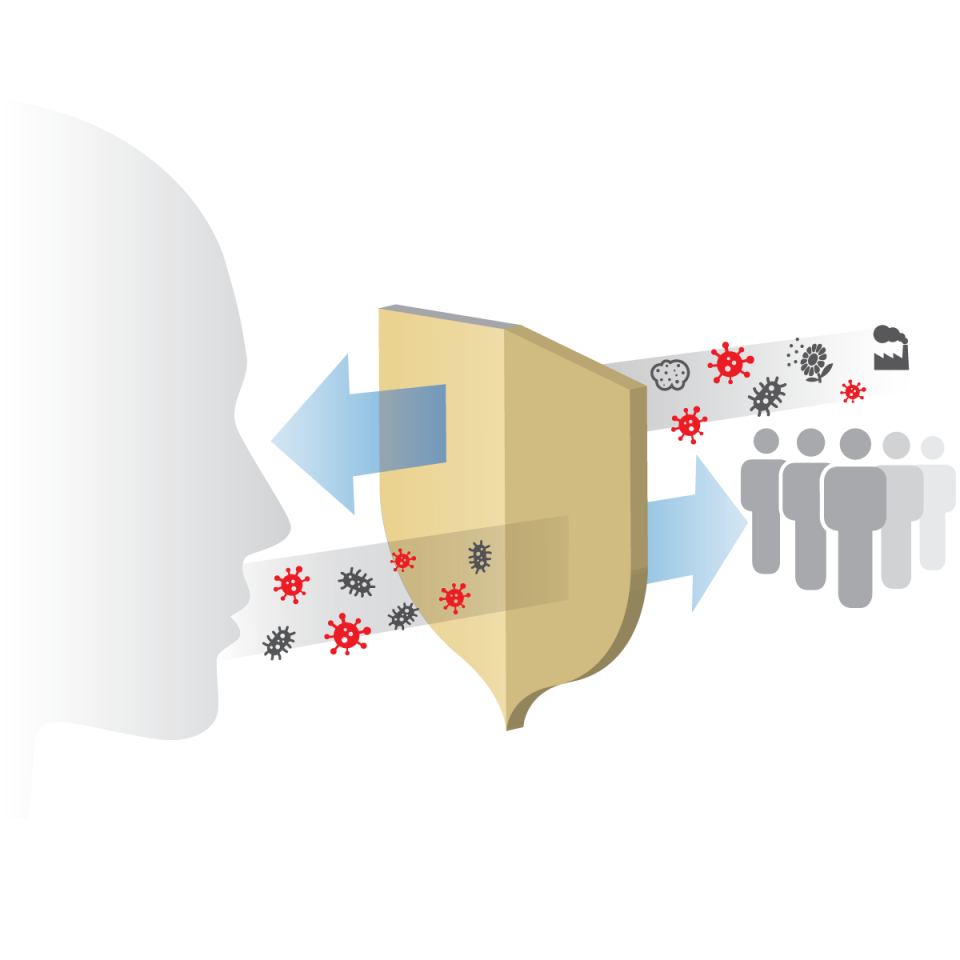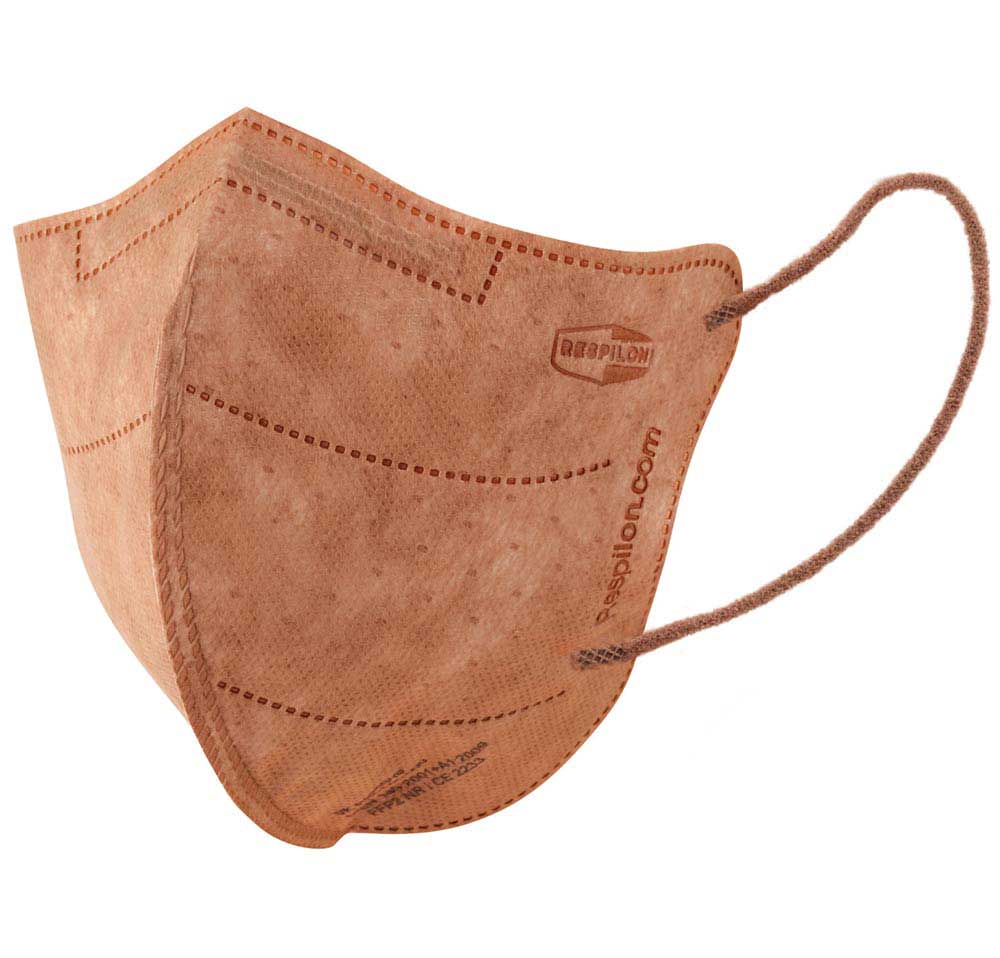 Respilon®
The VK line respirators
The firewall of your immunity
The VK name is born by our revolutionary line of self-sterilizing respirators. They are designed and manufactured on the double-barrier principle.
Their nanofiber membrane blocks up to 99.9 % of viruses and bacteria. The layers with accelerated copper oxide on the inner and outer side of the respirator will take care of the rest – they deactivate and kill the viruses. As a result you get a unique and an absolutely unfailing product which protects you and your surroundings.
Thanks to a unique technology, the respirators from the VK line can be used repeatedly, and even better, without any maintenance. There is no need sterilizing the respirator, the VK firewall is self-sufficient. The recommended time of use is up to 1 week (cumulative time for the repeated wearing of a single respirator is around 30 hours).
The VK respirators are incredibly light and thanks to the nanofiber membrane also very comfortable even after a long-term use.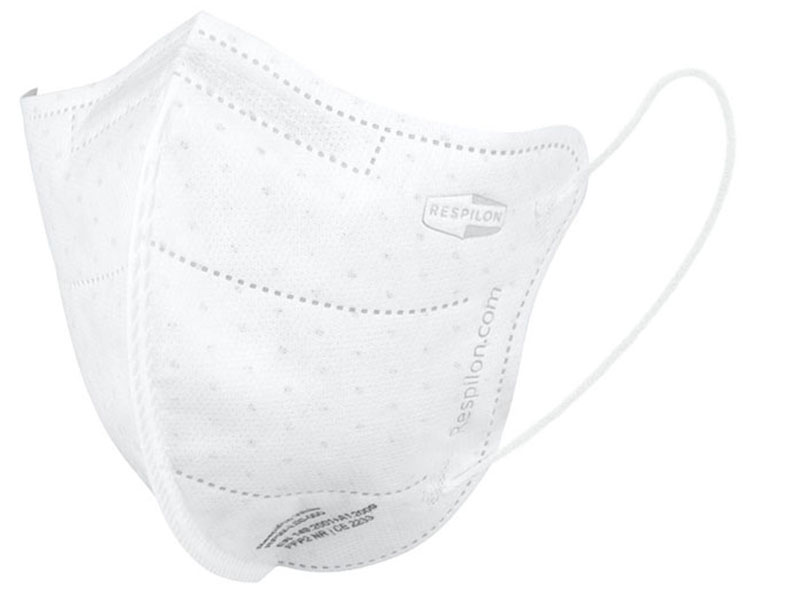 Respilon®
White series
with nanofiber membrane
White series respirators nanofiber respirator protects you from up to 99.9 % of viruses. This is all thanks to its nanofiber membrane. The membrane also captures bacteria, dust, smog, allergens, exhaust fumes and other dangerous particles from the air. Respirators are lighter than size A4 paper.
Choose the respirator that fits best on your face. Since each face is different, we offer two shapes of White series respirators. In terms of respirator shapes you can either choose a "C-shape" (3D shape) or a "fish-type" (a fish-like shape).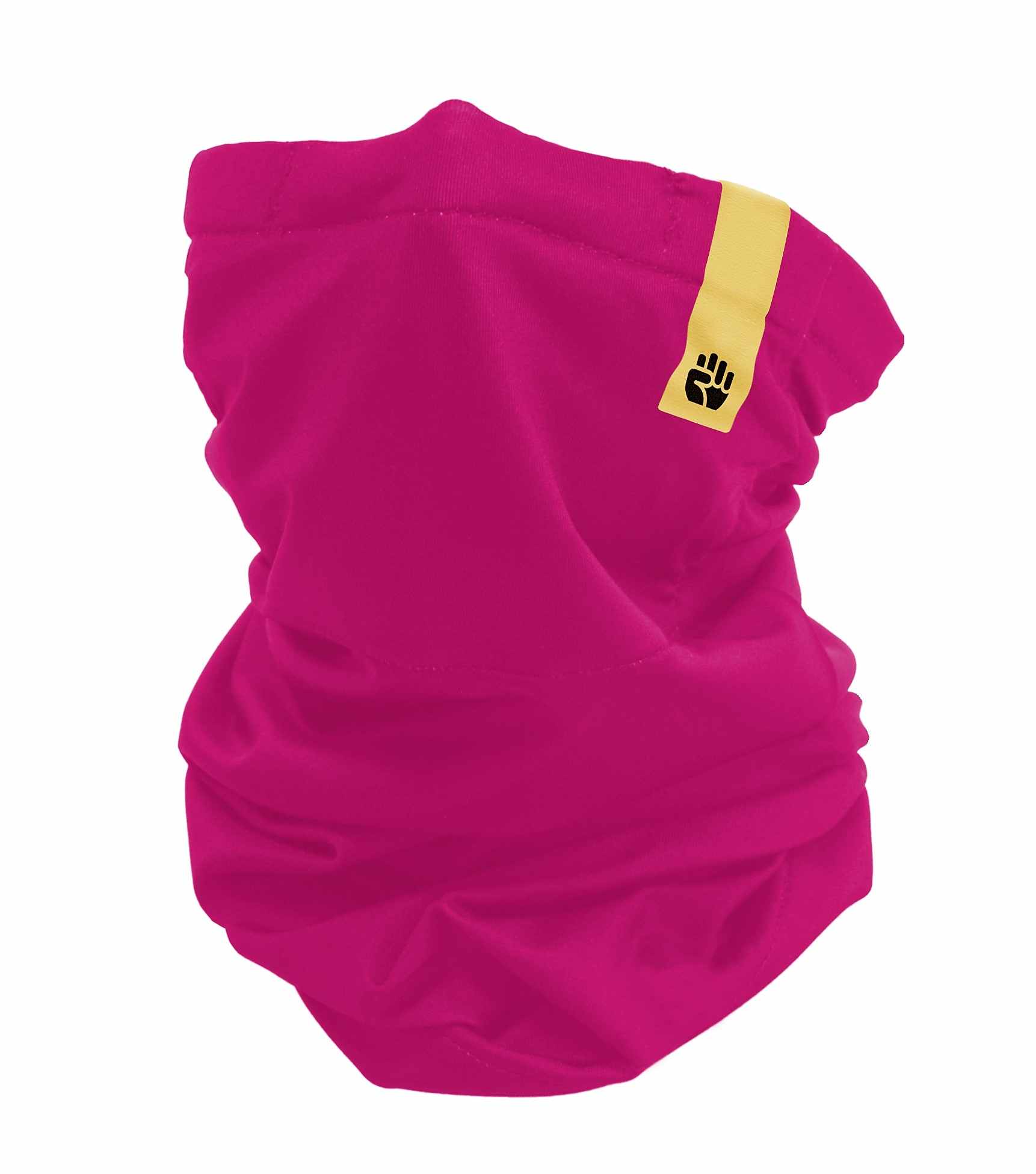 Respilon®
Respiratory Shield
R-shield
The antiviral neck gaiter R-shield was designed to protect people in polluted cities around the world.
Our shield nanofiber membrane protects against up to 99.9% of viruses and bacteria. The membrane also blocks out bacteria, molds, smog, dust, pollen and other pathogens.
This is made possible by using the latest generation in nanofiber with cutting-edge technology in filtration and breathability.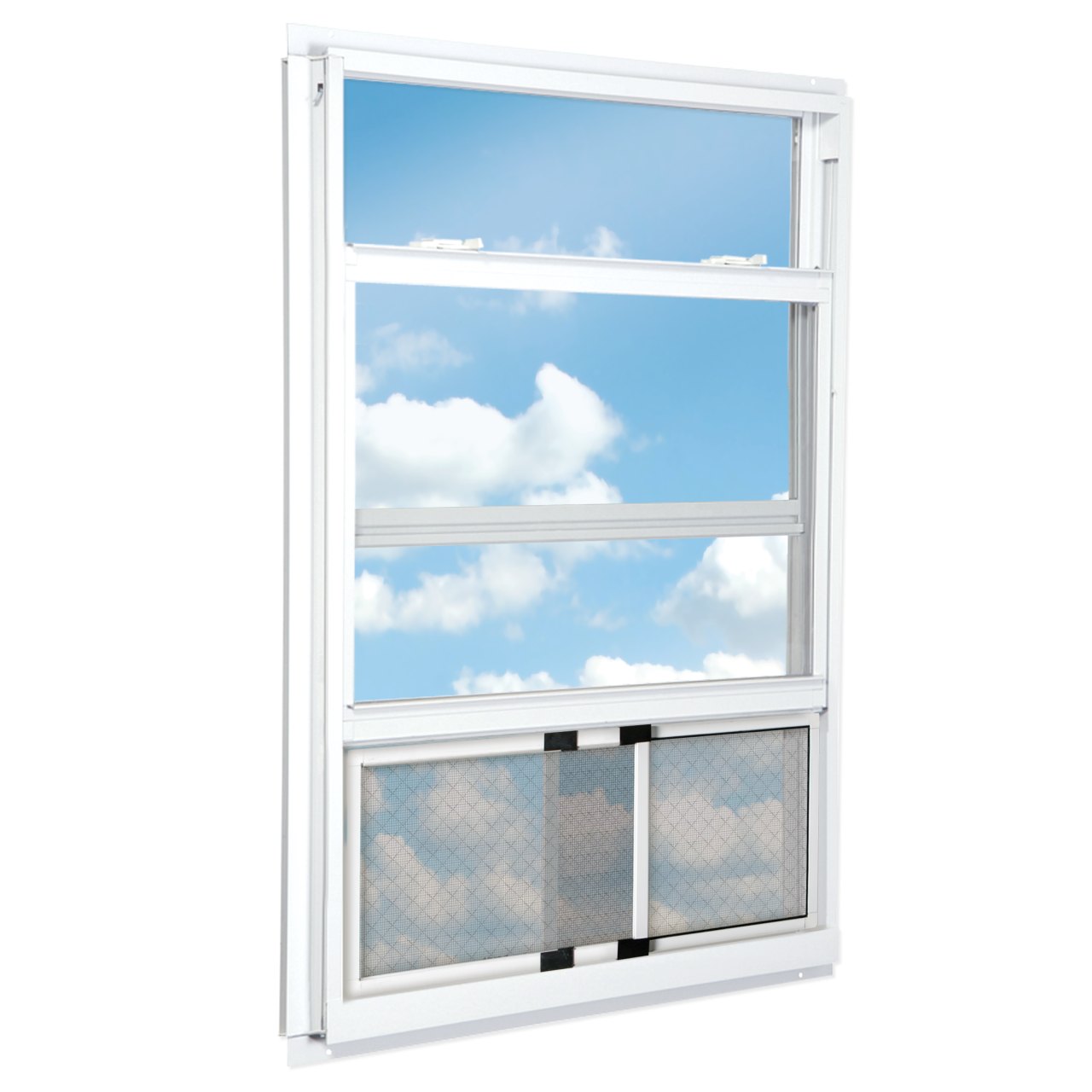 Respilon®
Adjustable Screen
The RESPILON® Adjustable Screen utilizes the latest technology with its unique nanofiber membrane that protects homes, offices, businesses, hotels and hospitals. It is not only about the protection, but also about comfort.
As an example: When you use the RESPILON® Adjustable Screen, you won't need to close the window when it rains. It protects against rain, ash, dust, smog, allergens and ultraviolet radiation (UV) from the outside environment and keeps the cold out and the heat in during the winter season.
Respilon®
RESPILON WINDOW MEMBRANE
The 5th generation of window membrane came to the market at the beginning of August 2019. Nanofibers in the membrane protect your home from harmful particles from the outside air. Perfect for families with children, elderly people, and anybody with respiratory problems or allergies.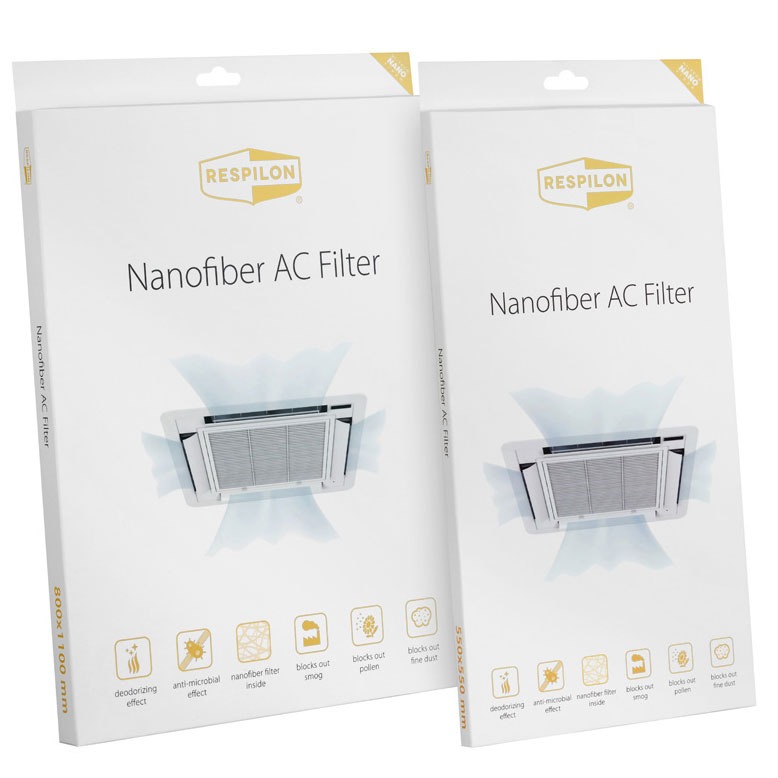 Respilon®
Air Conditioner Filter With Nano Membrane
Thanks to its nanofiber membrane with an antimicrobial effect, the RESPILON A/C Filter purifies air in the room from undesirable dust particles, pollen, bacteria, odors and vapors. Due to its versatility and easy installation, the nanofiber RESPILON A/C filter can be used with literally all types of residential air conditioners regardless of brand, model or placement of the unit.