Wrote about us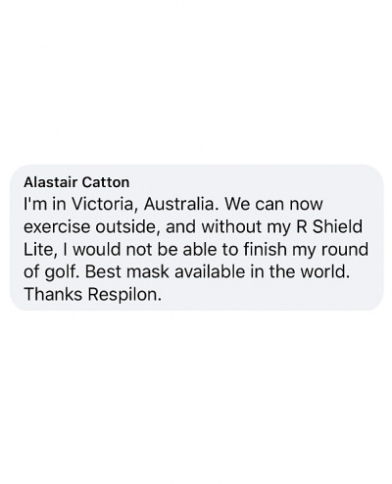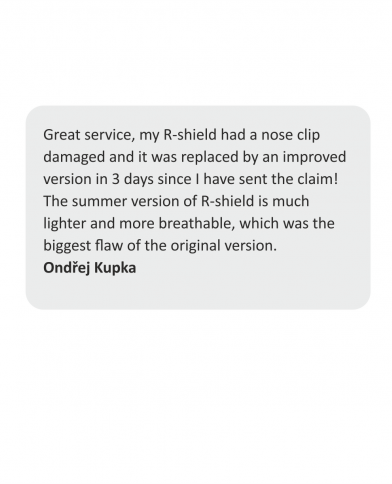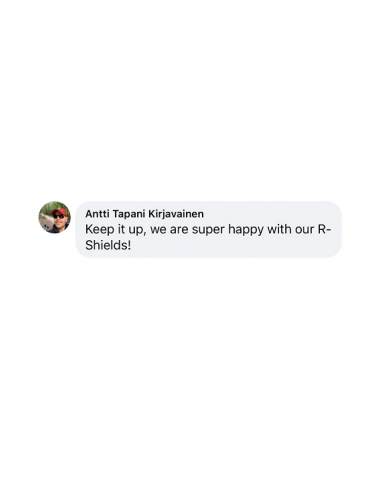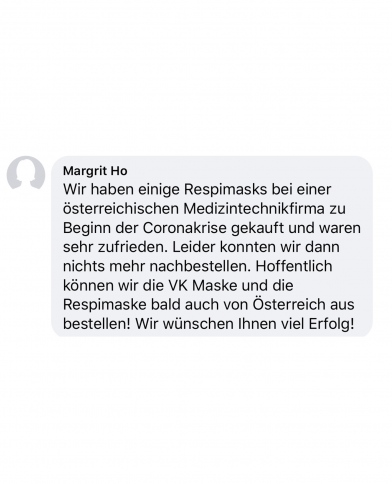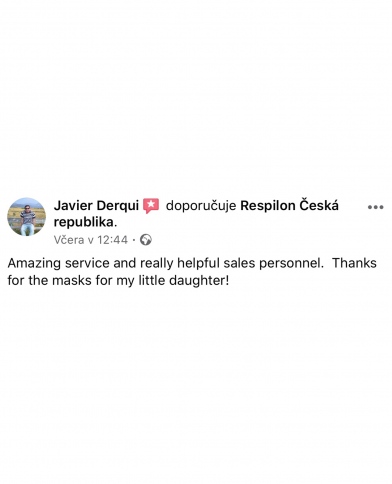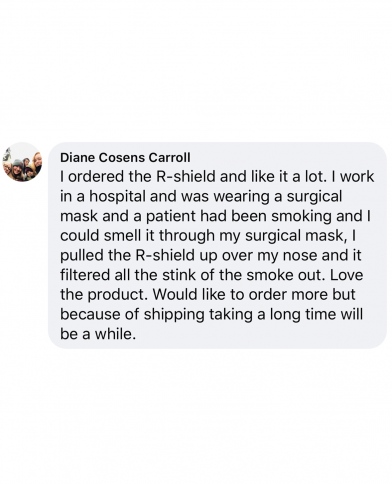 1/7
Wrote about us
Survey: Most Czechs Change Their Facemask Once A Day
A recent study was carried out in the Czech Republic to investigate public opinion about wearing facemasks. The study found that one in ten Czechs feel their masks are functional for the whole day and only 16% of people change their mask after each time they use it.
English radio: Majority of Czechs use textile masks to protect against COVID-19, survey shows
The most common form of facial covering against the coronavirus is a textile mask, which is used by 62 percent of the population. Meanwhile, surgical masks are used by 27 percent of people, with 6 percent preferring respirators
St. Anne's Hospital Is Running A Blood Donation Drive This Week
Blood donations have declined due to the epidemiological situation. This week, St. Anne's University Hospital in Brno joined the "450 ml of Hope" project ("450 ml naděje"), an initiative to find new blood donors. The Respilon is one of the event sponsor, which gave 200 pcs of nanofiber masks.
Give "tumaini" (hope in Swahili) tp the street children of Tanzania
Paul Carr, co-founder of Collective Calling organization speaks about Tumaini gaiter, how much he appreciate collaboration with Respilon and what you will support, if you buy Tumaini gaiter.
Limited edition of gaiter Adapted 
The Respilon created limited edition of R-shield Adapted. From each of sold gaiter, Respilon donate 1 dollar.
Brno company Respilon donated respirators for CF clinic in Vienna.
Cystic fibrosis medical clinics have struggled with a lack of respirators. Mrs. Zimová, managing director of the company Respilon, did not hesitate and donated adult and children respirators to Vienna clinic.
11th SLOVAK CF CONFERENCE
held under the auspices of the Minister of Health of the Slovak Republic doc. MD. Andrey Kalavska, PhD.
New Eco-Friendly Snood Launched To Protect Energy Workers
Gibb Safety and Survival has come up with the R Shield Eco Snood, a covering designed for those working in the oil, gas, renewable and marine industries.
Protect Your Family using nanofibers (PL)
Do you have a diseased, allergic or asthmatic patient at home? Maybe you live in a busy city where the air is full of smog, dust and allergens? Now you can improve the quality of life for everyone you care about with nanofiber products.
Mass production of nanofiber masks and respirators to start in May in Brno
The company Respilon is starting production of nanofiber masks and respirators that protect against coronavirus. Production, intended primarily for the Czech market, will begin in mid-May 2020, in space provided by Brno's Technology Park ...
THE EPOCH TIMES NEW YORK

- China Donates Masks in Attempt to Repair Regime's Image After Coverup of CCP Virus: Expert

Czech company Respilon, which assembles protective masks in China, was notified by the Chinese authorities in January that a ban on mask exports had been imposed by the government, Respilon's CEO Roman Zima told

Novinky.cz

that Chinese authorities used Respilon's factory to produce masks for its own use ...
Respilon says facemasks against coronavirus to be available soon
The company Respilon from Brno which recently announced it had developed special facemasks which would provide protection against the coronavirus says it will be able to market them within a few weeks ...
Surgical mask shortages after China export ban
In its battle against the COVID-19 virus outbreak, China has banned the export of surgical masks. That is causing bottlenecks elsewhere — now even Europe faces the prospect of a breakdown in supplies.
Brno Firm Develops Specialized Mask Which Captures and Kills Coronavirus
The masks, developed by Brno fim Respilon in cooperation with an Israeli firm, will not only block infections, but can kill the virus. It should be on the market within a few weeks ...
Czech Company develops "REVOLUTIONARY" facemask that could help limit spread of coronavirus.
Czech nanofiber technology firm Respilon Group says it has developed revolutionary masks capable of isolating and killing viruses, such as the one currently affecting China. To find out more, I spoke to Respilon CEO Roman Zima and began by asking him how the mask works.
Do masks offer protection from new virus? It depends
Respilon, a Czech company that makes its "nanofiber" masks in China, sold 700,000 of them last year worldwide. Since last week, it received orders for 7 million more. The problem: It cannot make any because the Chinese government extended the Lunar New Year holiday in a bid to contain the virus' spread ...
Fight the Virus - Alvin Oon