Home
Nanofiber shoe membrane can be laminated as you need to reach the best performance possible
RESPILON® SHOE MEMBRANE
WITH THE 2.5 BILLION OF PORES IN 1CM2
has extreme permeability with MVTR 40 000 g/m2/24h and RET 3 with water column starting at 15,000 to 50,000mm regarding to lyers.
Play video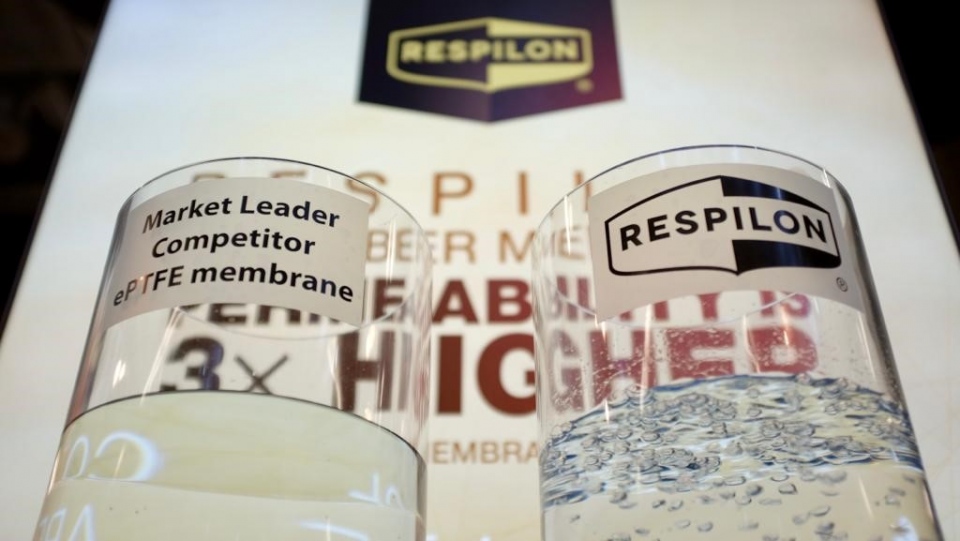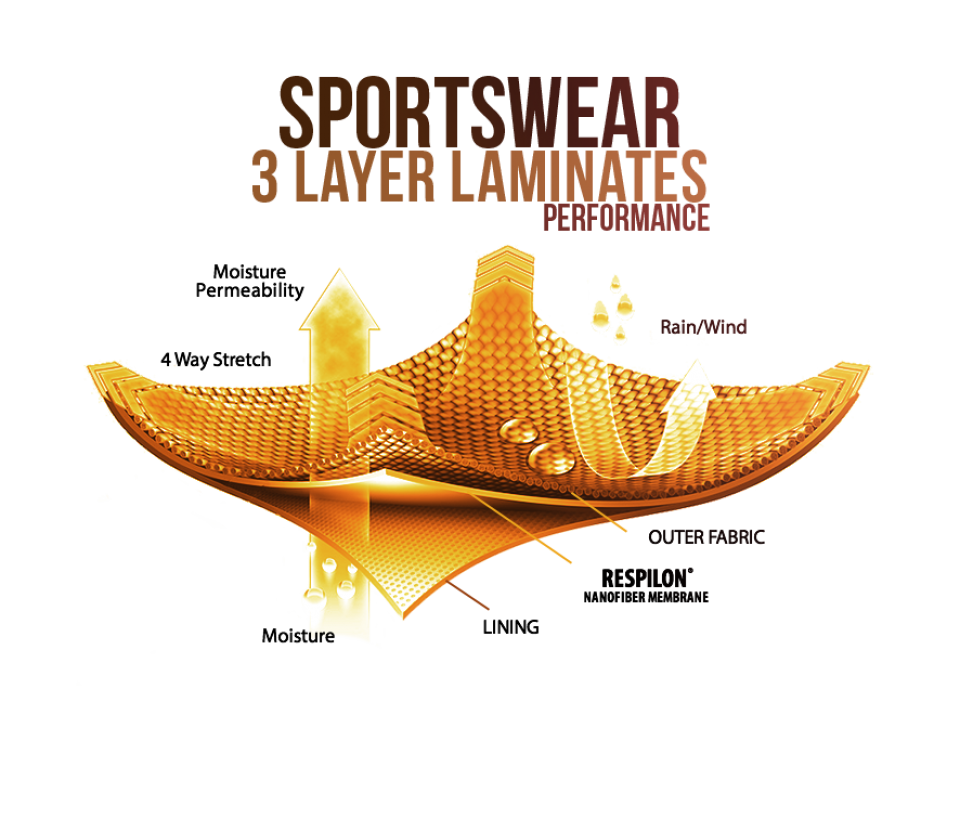 YOU CHOOSE
INNER MATERIAL, AND USABILITY. WE GUARANTEE THE BEST PERFORMANCE.

You can improve your new products in order to provide your customers with the highest comfort in extreme activity under extreme conditions.
TEXTILE WITH ePTFE MEMBRANES


ARE
Unstretchable
Unrecyclable
Non Eco-friendly
Non-breathable
Difficult to customize
RESPILON SHOE MEMBRANES
ARE
Stretchable
100 % recyclable
Ecological
The most breathable
Available to customize in many applications
RESPILON BREATHABLE
SHOE MEMBRANE 
was developed to be used in extreme conditions to protect people from an aggressive environment and bad weather conditions. It's unique features include:
- 3 times higher permeability than the leading brands
- maximal 360-degree elasticity
- ecologic aspect and sustainability 
RESPILON® membranes create new market leaders and we guarantee that your products can gain with us new unique selling propositions to become innovative in what you do.
Looking for the best outdoor membrane? 
Contact us at trade@respilon.com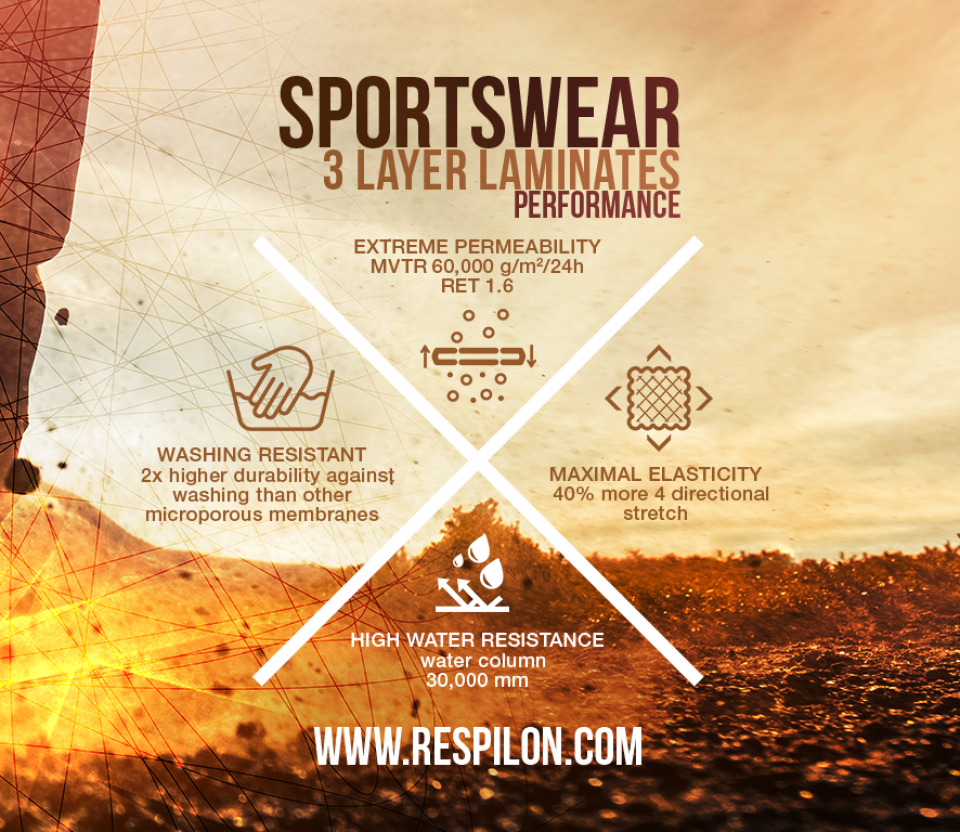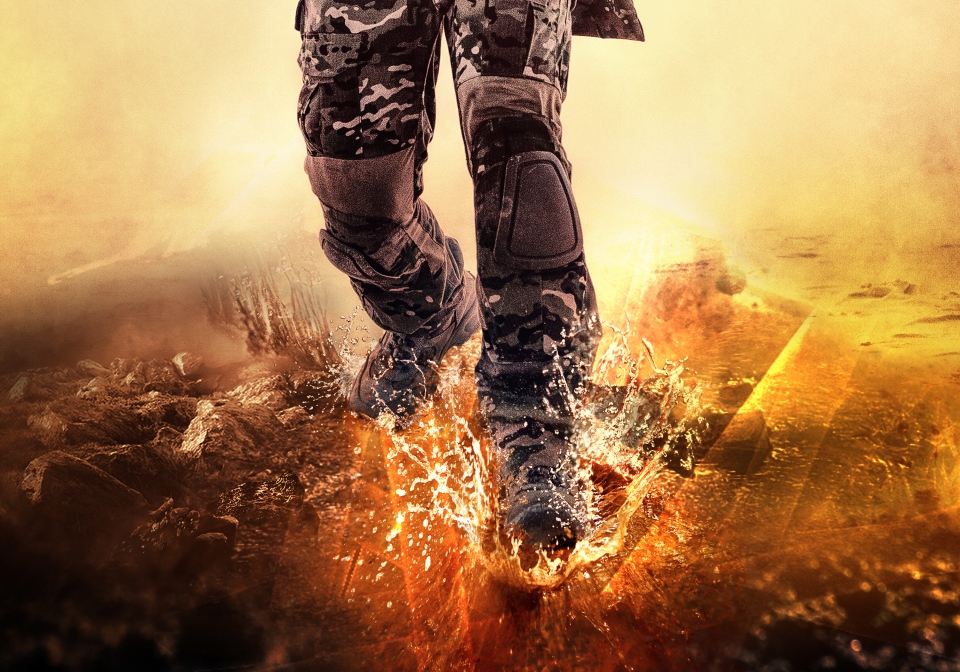 RESPILON 
KEEPS YOU DRY ALL THE TIME.
The temperature of the feet stays constant. Shoes are perfectly adapted to activity. Sweat goes away, rain stays out. All this is possible because of nanofibers. 
A molecule of vapor is small enough to get out of nanofiber web but a molecule of water is too big to get inside. 
Proven breathability
Available to all applications
The newest solution on the market

Stretchable
Eco-friendly
100% recyclable